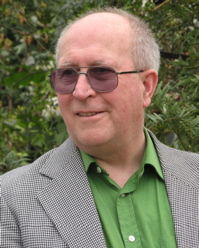 Keith is a past Chairman of The Packaging Society created through the merger of the Institute of Packaging (IOP) with the Institute of Materials, Minerals and Mining (IOM3). He also represented Packaging on the IOM3 Industry and Technology Policy Board. In addition he is a member of the Sustainability Development Group, Materials Energy and the Surface Engineering Committee. In 2005 he was awarded Chartered Scientist status (C Sci) and subsequently Chartered Environmentalist (C Env) within IOM3. An accredited packaging professional and FRSA as well.
Previously, Keith was appointed a Fellow of the Institute of Packaging. Â He is a past Chairman of National Council and Trustee of the Institute of Packaging.
Keith coordinated the Institute of Packaging Diploma Course in Nottingham for many years and set up the first Diploma course in both Glasgow and South Wales.
He has lectured internationally and written on many aspects of packaging including Innovations, Sustainability, Climate Change and retail Packaging. Â He has organised and chaired many courses and conferences around the world.
For 4 years Keith acted as a judge for the annual Starpacks awards.
He devised the structure and trained personnel for the Global New Product Development (GNPD) packaging section at Mintel International. Â He has provided an in depth analysis of the latest innovative packaging for Packaging News, the Packaging Professional and MADE magazines. He has also provided examples of the latest innovations to The Museum of Brands, Packaging and Advertising at Notting Hill, London.
He was Packaging Manager at Ilford Limited (Photographic) for 14 years. Â  Keith has over 9 years experience within Boots Contract Manufacturing where his responsibilities included cost reduction and subsequently Packaging Innovations.
Keith has coordinated a Packaging summer school in the UK for Michigan State University School of Packaging, USA for 17 years